LandMark will provide the best solution to your pest and nuisance wildlife problems and here's why: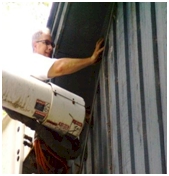 Knowledgeable- Mark Hunter of LandMark Pest and Wildlife Solutions is not your everyday pest and wildlife control licensee.  Please see my "bio" located on my home page for a sampling of training I've attained while serving this industry.  Rest assured…I know how to put this knowledge to practical use for your home or commercial structure.
 Experienced– With almost 35 years in the pest control business in Georgia, LandMark recognizes the urgency of solving your pest and wildlife problems. We respect and care about your home, your possessions, and we understand the importance of providing you with peace of mind.
Reliable– Can you imagine doing business with a company that actually calls you back when you need them? 

You can call us 24/7 at 478-972-2260

 with your pest and nuisance wildlife needs and you'll hear back from us immediately!  We're here to solve problems with rats, snakes, roaches, bats, fleas, bobcats, silverfish, squirrels, fleas, raccoons, bedbugs, yellow jackets, alligators, bees, mice, BEDBUGS, coyotes, beaver and so much more.
Caring– We pledge to treat your family, pets and home as we would treat our own.